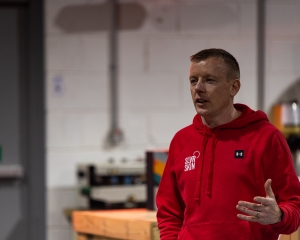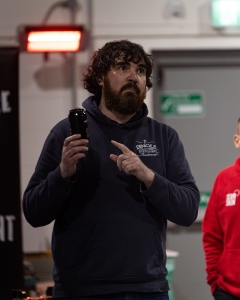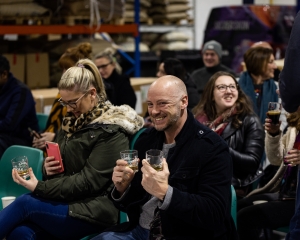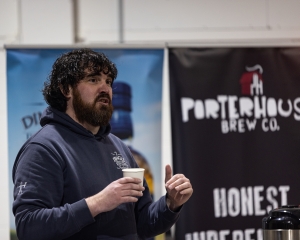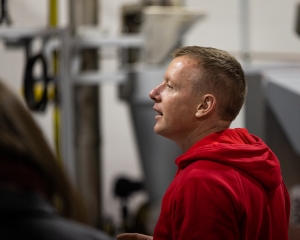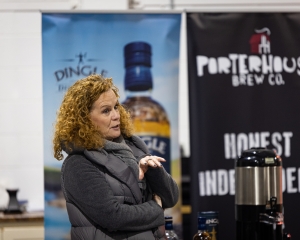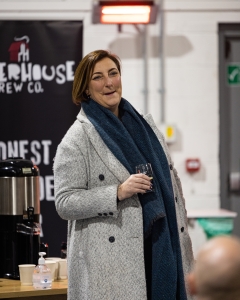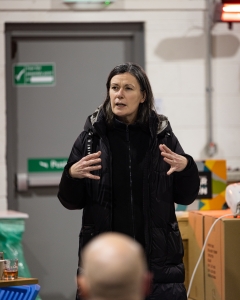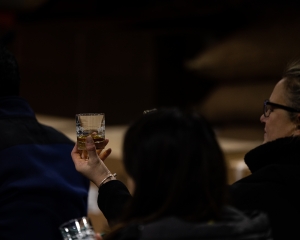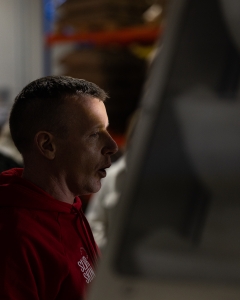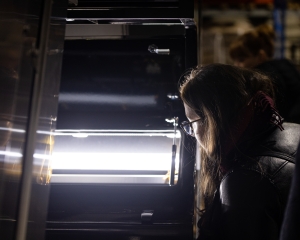 Late last December we had the absolute pleasure of opening our doors and inviting coffee professionals and the general public along to the roastery.
This tasting event was held in conjunction with Porterhouse Brewery https://porterhousebrewco.ie and Dingle Distillery https://dingledistillery.ie.
Dave Cummins (known throughout the beverage industry as Beardy Dave) was on hand to talk through the brewing process of our collaboration stout, ageing in Dingle casks and all alcohol/ brewing related queries.
While I had the job of talking about the coffee we used in the collaboration for the stout.
The event kicked off with a round of Espresso Martinis which myself & Dave prepared the preceding hour. Using Los Amapolas Guatemala as the espresso base we added Kahlua  Sugar Syrup and some Dingle Vodka.
This was then transferred to the Tone Nitro and created a stunning Martini.
While guests mingled and enjoyed some savoury pastries from the legends at Strudel https://strudelbakery.com/home I set about brewing coffee for the evening.
The running order was as follows.
Espresso Martini in our training centre
Factory tour and introduction to Silverskin Coffee
SLVRSKIN collaboration beer tasting & talk
Dingle Whiskey tasting & talk
Coffee to finish
There was also a very special talk with three legends of the coffee community Jackie Malone, Julie Murray & Vic-Fitz-Henry.
To see old friends from the coffee industry, along with new young voices and the general public with no background in coffee was an amazing experience.
This was our first such event but it won't be our last. We have plans for a summer event this year and would love to hear your ideas/feedback on what you're interested in hearing about or partaking in.
Finally I would like to thank everybody who came and donated to two worthy causes, Dave for his super laid back professional attitude, Jackie/Julie/Vick for their contribution.
Last but not least Stephen & Gearóid who gave up their evening and many hours before and after organising the event.
https://silverskincoffee.ie/wp-content/uploads/2023/01/1D594C99-0048-4C4F-899D-16F10AAF142A.jpg
720
720
owner
https://silverskincoffee.ie/wp-content/uploads/2020/10/silverskin-2020-b.png
owner
2023-01-17 08:00:42
2023-01-17 08:30:46
SLVRSKIN STOUT EVENT